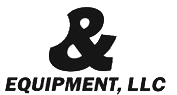 Three Wheel Electric Sit Down Rider Forklifts
Compact design for increased maneuverability, the three wheel electric rider forklift is hard to beat. This design allows the unit to turn within its own wheelbase minimizing floor space requirements. For tight warehouse applications that include loading and unloading semi-trucks, this forklift is a true workhorse. Designed for smooth clean applications, this model forklift can negotiate a ten to eleven foot aisle, climb ramps and loading docks, while proving the benefit of a small form factor.
3,000 – 4,000 Pounds Lifting Capacity

Fully Reconditioned to Include New Paint and Tires
Re-Power Remanufactured Battery with 1 Year Warranty
Limited 6-Months Parts and Labor Coverage on Chassis
Priced From $ 13,900 to $ 17,500
Lease Purchase Starting at $ 317.00 Plus Tax, Per Month, WAC
Contact Us
P&H Equipment
16721 Central Commerce Dr.
Round Rock, TX 78664