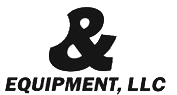 We offer a wide variety of reconditioned forklifts, click on the link above to view the category that suits your needs.
ELECTRIC ORDER PICKER FORKLIFTS
Working in a narrow aisle application, and picking items from various bay levels and locations is the job of an order picker forklift.
ELECTRIC WALK BEHIND FORKLIFTS
In limited use applications, when a conventional ride-on forklift is excessive or dangerous, a battery powered walk behind model may be the best choice.
ELECTRIC NARROW AISLE FORKLIFTS
For high density warehouse applications, electric narrow aisle forklifts are the best choice.
THREE WHEEL ELECTRIC SIT-DOWN FORKLIFTS
Compact design for increased maneuverability, the three wheel electric rider forklift is hard to beat.
FOUR WHEEL ELECTRIC SIT-DOWN FORKLIFTS
When propane powered internal combustion engine forklifts cannot be used, battery powered, electric rider forklifts are the best choice.
INTERNAL COMBUSTION CUSHION TIRE FORKLIFTS
In warehouse and manufacturing applications, the LPG powered cushion tire model forklift is ideal due to its compact design.
INTERNAL COMBUSTION PNEUMATIC TIRE FORKLIFTS
If you need the ability to operate a forklift on a compacted surface, off concrete or asphalt, a pneumatic tire equipped forklift is required.
Contact Us
P&H Equipment
16721 Central Commerce Dr.
Round Rock, TX 78664