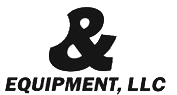 To apply for a position, please download, print, and fill out the application below. Once completed, upload both the application and the resume via the form below.
Once you've completed the application, fill out the form below and upload both the completed application and your resume.
Contact Us
P&H Equipment
16721 Central Commerce Dr.
Round Rock, TX 78664